Offering full laundry services to travelers visiting La Fortuna and the Arenal area.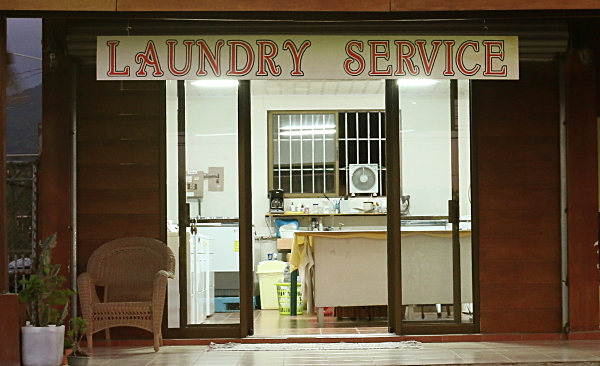 La Fortuna is famous for the impressive variety of adventure tours available to it's visitors. If it's rappeling, canopy touring or any of the many choices available, one thing that is certain is that you will get dirty, really dirty. It's no secret that hotels charge exorbitant prices for laundry services.
We understand that the last things you want to worry about on your vacation are the mundane chores you left behind. Enjoy your vacation time and leave the laundry to us. We offer free pick-up and delivery to most area hotels, including all downtown La Fortuna hotels. Of course you may drop off at our facility also. We provide quality service and quick turnaround time, usually less than three hours unless we are exceptionally busy.
---
Hours
Monday-Saturday: 8am - 7pm
Sun: 8am - 6pm
If you need service outside of these hours, Simply call and we will do our best to serve you.
---